It's finally October! Time to stock up on candy, decorate your rooms hauntedly, plan a costume, and bring out the knives and pumpkins. But due to COVID-19 restrictions this Halloween, it's harder to get a good thrill when parties, haunted houses, and other social interactions are off-limit. Yet there's still a classic way to celebrate the spirit of the season without putting yourself and others at risk: books! And even better, horror books that are written by women! We want to be scared, but not from the lack of representation and disregard for those who are not men. So light a candle, grab a recommended book or two, and prepare yourself for a frightful night.
Things We Lost in the Fire, Mariana Enriquez
Things We Lost in the Fire is a collection of harrowing short stories that explore the supernatural while navigating Argentina's political unrest. Told with gruesome brilliance, Enriquez creates disturbing tales of corruption, murder, violence, and magic that you won't forget.
The Haunting of Hill House, Shirley Jackson
This classic is one of the best haunted house horror stories. Written in beautiful yet terrifying prose, readers follow four strangers along as they encounter the horrors of Hill House, dealing with the paranormal as well as mysterious tragedies.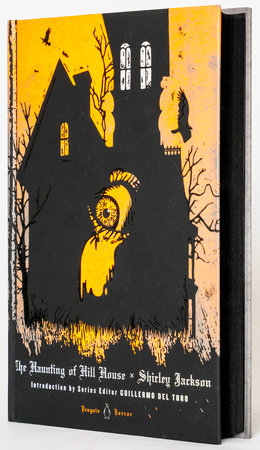 Beloved, Toni Morrison
Beloved is horrific due to being about true events: slavery. This classic follows a woman who must deal with the terrors that accompany being Black in the 1800s, not to mention ghosts, murder, and the complex emotion of guilt.
Revenge, Yoko Ogawa
Author Ogawa creates 11 disturbing and eccentric stories that leave you unnerved even after closing the cover. The interwoven stories play with your senses and highlight all the wrong details that make you worry.
The Hunger, Alma Katsu
The Hunger is loosely based on the real story about the Donner Party, a group of American pioneers in 1846 that got stuck in the Sierra Nevada mountains and resorted to cannibalism. Yet Katsu increases the horror by adding a paranormal twist to the ill-fated characters.
Mexican Gothic, Silvia Moreno-Garcia
Mexican Gothic is a story about a glamorous yet tough protagonist, Noemí, who must rescue her cousin from uncertain doom in a faraway Mexican house. Noemí then has to navigate blood-filled dreams, menacing men, violence, and madness.
Ice, Anna Kavan
Regarded as more science-fiction, Ice explores an apocalyptic world full of destruction and terror. Readers follow an unstable narrator through this haunting novel and learn about the horrors of sexual trauma.
The Gilda Stories, Jewelle Gomez
Gomez creates a vampire story like no other, involving slavery and queerness as readers follow the protagonist Gilda, a Black queer vampire. The book spans across 200 years starting in 1850 and incorporates fear, sensuality, radicalism, and so much more.
Things We Say in the Dark, Kirsty Logan
Logan intertwines dark fairy tales with the supernatural to create this collection of uneasy and grim short stories. Things We Say in the Dark deals with multiple heavy themes surrounding feminism, while keeping its readers disturbed and in the dark.
Night Film, Marisha Pessl
This thriller follows an investigative journalist as he tries to unravel a supposed suicide. The catch is that the father of the victim is a cult horror film director who hasn't been seen in decades, and that is just the start of the mystery.
Read also:
Film Review – The Half Of It
Indian Cinema In 2020: Impact On Society
The Quiet As We Were Kept Campaign