Grab a pen and paper and write down every time you see a strong female lead in a relatively recent Tamil movie. The number will probably range between 5 and 10, and that too is all thanks to our Action Thalaivi Nayanthara and Kaaviya Thalaivi Jyothika (I love them both as you can tell). Why is it that we had to wait for these two women to be able to watch strong female lead oriented movies in the Tamil language? Well, we actually didn't. Although I love both the actresses mentioned above, they were not the first lady superstars of the Tamil Industry.
All the 90s and early 2000s kids would agree with me since we all grew up watching the real lady superstars on TV during our weekends. As awkward as it seems, the (g)olden era of Tamil cinema (the 1950s-1970s) made several female-oriented movies, and they were considered successful blockbuster hits. Legendary director K.Balachander was known for his portrayal of strong female characters and making movies revolving around issues women solely faced. Veteran director Visu also concentrated heavily on designing strong females in all of his movies. This list is based on both my personal favorites and world-renowned masterpieces and is in no specific order.
1. Unnal Mudiyum Thambi (1988)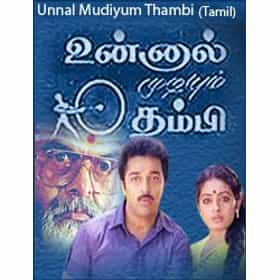 People that have seen the movie are going to say this isn't a feminist movie! Yes, but have you met a better feminist that Udayamoorthy and stronger lady than Lalitha Kamalam? She talks out about discrimination against religion, caste, and gender. She straight up slaps a harasser in public and stands up for herself when she is ridiculed on the basis of her caste. I personally adore this character!
2. Kalyana Agathigal (1985)
Staying a single woman, leaving a dysfunctional family, raising a daughter by yourself after your husband disowned her, inter-faith relationships, widows, body positivity, dowry issues, and colourism can all of this be addressed in one movie? We're talking about Balachander here! Of course, he can and he will slay while doing it!
3. Magalir Mattum (1994)
I like to think of this movie as a satirical approach to addressing workplace harassment. The movie is inspired by Hollywood's 9 to 5, and in it, three women kidnap their male chauvinist boss to escape from being blackmailed by him; the events that unfold thereafter are fun-filled yet eye-opening.
4. Manadhil Uruthi Vendum (1987)
The title is the plot! A young nurse separated from her husband attempts to start a new life with a new partner; however, life throws constant struggles at her and her career. The story is all about staying strong and making wise decisions.
5. Meendum Savitri (1996)
Bharati's puthmai pen is Savitri. From her words and actions to the way she preaches others she is indeed our strong female lead; however, she too falls victim to unforeseen troubles caused by her marriage. The crux of the story is formed by her let-go attitude. She teaches us that we cannot ownership of something that's not ours 😉
6. Roja (1992)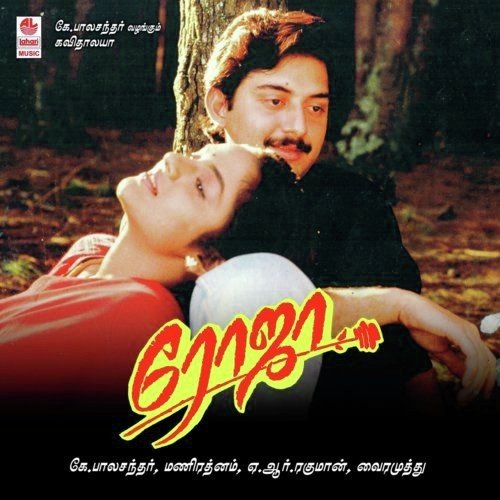 This village heroine is not our typical one! She doesn't only run around paddy fields singing in a half-saree. She stands her ground when her engineer husband is kidnapped by terrorists in Kashmir and does not go without a fight. The entire movie is the struggles she faces and the conversations she has with various influential people to save her husband. May I also add A.R.R came to bless our ears with this movie!
7. Gopurangal Saivathillai (1982)
What's better than one female lead? TWO FEMALE LEADS! This movie follows the character development of a naive and dark-skinned village girl and the journey of a well educated and gorgeous city girl. Surprisingly, both of them have the same husband. The story isn't about their rivalry but about how one woman's choices benefit or deteriorate another's life.
8. Mouna Ragam (1986)
I don't know about the movies before this one, but how many wives have told their husbands not to touch them on screen? That's where Divya stands out! Initially portrayed as a childish and playful girl, she is later revealed to be suffering from the heartbreak of her boyfriend dying and is unable to move on. Due to her parents putting pressure on her, she marries another man. However, she draws clear boundaries and explains that she is not his wife by heart and therefore he should stay away. This movie is a renowned romantic cult film but IMO, it is also a cult feminist film
9. Aval oor Thodarkathai (1974)
A single unmarried woman carrying the weight of her whole family. That is my one-sentence synopsis of the film. The lead Sujatha is ridiculed, condemned and harassed for being a strong and dominating woman at work; yet no one realizes the hardships she faces at home nor the toils she has to go through. I feel the title of this movie is relevant to every women's life! We are all Thodarkathais!
10.Aval Appadithan (1978)
I have neither the age nor the knowledge to talk about this masterpiece so I'll just leave the climax scene here and that'll do.
There are many more olden masterpieces like Avargal that deal with the lovely concept of leaving a dysfunctional marriage way back in 1977. Missyamma (1955) that talks about a couple disguising as husband and wife to get a job and about a female heir to a lump-sum of money. Indira (1995) that talks about the growth of a naive and innocent girl into a strong woman who stands against the discrimination going on in her caste split village. The above list is merely a beginning and there is many more out there that should be added.
In the world of today as we continue to move towards new advancements and technologies it is still likely that we may have to take a trip down memory lane to see truly strong female-oriented films. Kudos to the progressive directors of that time. It is without a doubt that if encouraged today's directors can indeed produce strong female leads and female-oriented films as well.